The Writing Log 2 is now available for purchase on Etsy. Click the link below to visit the XLI Etsy store:
https://www.etsy.com/listing/1201054263/the-writing-log-2
What is the Writing Log 2?
The WL2 is a spreadsheet for writers of all kinds where you can set monthly goals, track your work sessions and track how you're performing towards your goal. It's the younger cousin of the Writing Log 3.
WL2 is available for both Google Sheets and Microsoft Excel.
First, set your monthly goals. The goals, by the way, are independent from your project goals.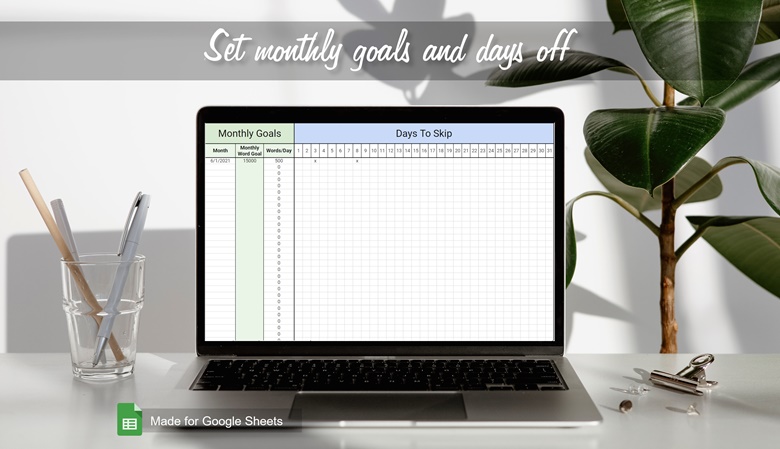 Once your goals and projects are set, it's time to start tracking your work sessions, whether it be writing, editing etc.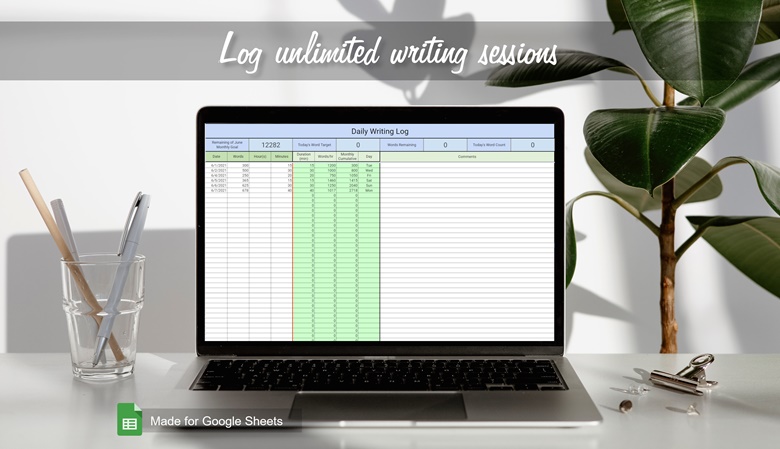 You can review your progress towards your monthly goal as you log your sessions. The dashboard below also helps you see how you're doing.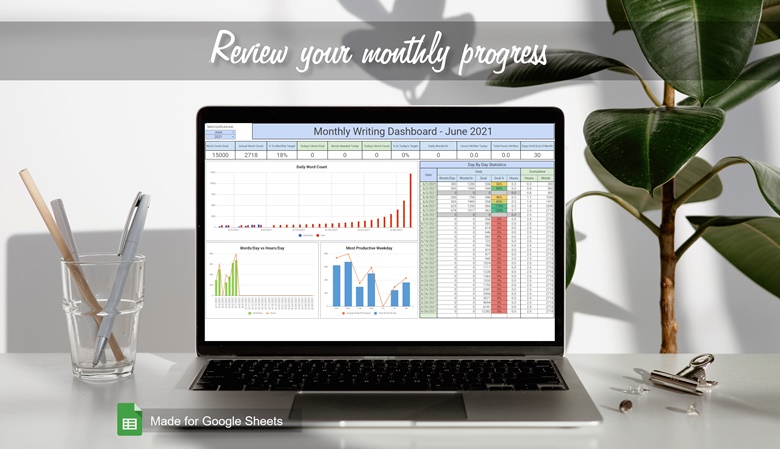 As you get through the year, you can also view summaries of each month on the annual dashboard page.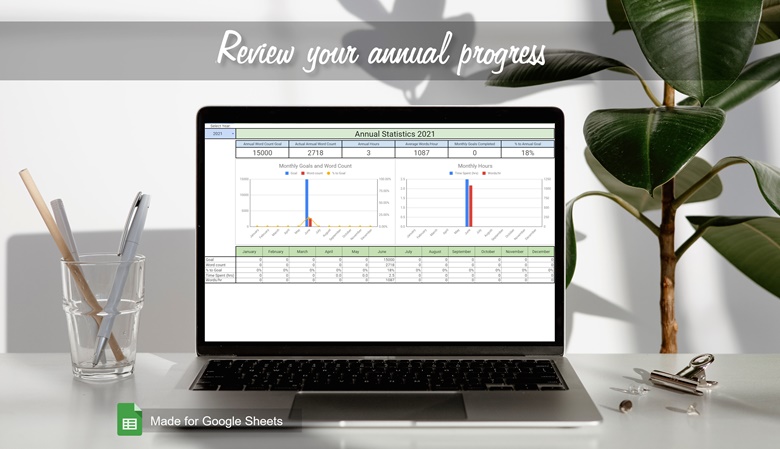 The Writing Log 2 is perfect for those that want to create sustainable writing habits, keep an eye on their projects or just track their writing for NaNoWriMo or Camp NaNoWriMo.
Note: the primary difference between the Writing Log 2 and the Writing Log 3 is that the Writing Log 2 does not contain the Project tracking feature.